A kitchen worthy of a showcase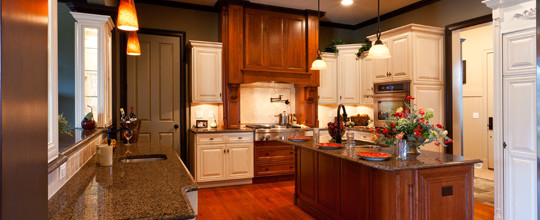 As the exclusive provider of kitchens for Garman Builders of Lancaster, they turned to us in November 2010 to design a kitchen for their 2011 Home-A-Rama house. We worked within the builders' style to present a beautiful, functional kitchen flowing with the rest of the house, enhancing Garman's work.
By then, the house was framed and ready to go, looking like the photo below, with markings showing measurements and placement for appliances, plumbing, electric—a detailed guide for installation.